CELEBRATING
50 YEARS OF BGR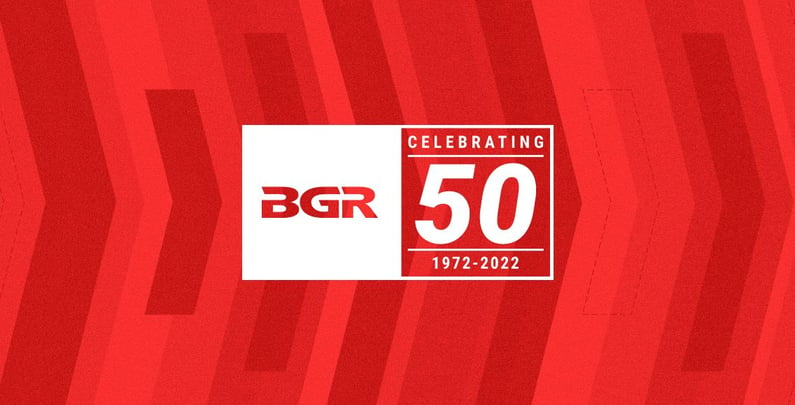 Join us this anniversary year as we look back at some of our most memorable moments that have made 50 years of success possible.



WHY IT MATTERS
We could not have gotten here without our amazing customers, suppliers, and coworkers who have helped us over the decades — We're better together because of all of you, thank you!
THE BIG PICTURE
On December 22nd, 2022 BGR celebrates a remarkable 50 years in business!

BGR was founded by the dynamic Al Backscheider and driven forward with passion by his two sons Dean and Allen, the company has risen to become an industry leader in high-performance packaging solutions.

Built on a 'Customer-First" mindset and countless successful customer stories across many industries – Industrial, Retail, Food, Beverage, Agriculture, Healthcare, Beauty and Automotive to name just a few.

Go deeper

- Read more on our incredible

50 year

journey below!



BGR THROUGH THE DECADES: 1972–2022


1970'S – A CUSTOMER-FIRST MINDSET IS BORN
Al Backscheider was 62 years old when he received the unwelcome news that his career at Seybold Paper had come to an end.
Small beginnings:

Spurred into action

by the support and encouragement of his wife Helene, he turned their basement into a makeshift office space, and transformed their small garage space into a bustling storage facility, with BGR

emerging

as its core business in the 1970s.

Al's philosophy for success: A customer-first sales approach coupled with hard work and integrity - values that remain at BGR's foundation to this day. 
The BGR partnership: Shortly thereafter, Al brought on partners, Tracy Goodwin, Jimmy Ray, and Roger Neihisel. 
Enter Dean & Allen: Al's son's Dean and Allen picked up the torch as Junior Sales Reps, after Al began experiencing early signs of Alzheimer's.
To top it all off, the distribution delivery fleet got its start — The BGR Station Wagon.
1980'S – A DECADE OF FIRSTS
The 1980s marked a major milestone for BGR with their acquisition of the first van, along with hiring Joe Sanker as the company's inaugural sales rep.
A new facility: To keep up with their expanding operations, they made the exciting move to a 5k sq ft facility - where Jeff Jaeger joined as BGR truck driver and Joe Hennekes took on UPS clerk duties.


Leading BGR

into this new era of growth was their first computer system! With Steve Howison on board as purchasing manager and Jeff Simon one-upping things yet again as another knowledgeable sale representative.
Our first niche: it wasn't long before BGR discovered its niche in providing stretch film strappings foams bubble wrap labels this set them off onto great success well into the future generations. 
Congratulations to the incredible group of employees at BGR (mentioned above) who have each given 4 tenacious decades worth of effort and dedication! We thank you for your hard work in creating a fantastic workplace.
1990'S – EXPANSION INTO EQUIPMENT AND LABEL


The offering grows - The 90's marked a period of unprecedented growth for BGR, as our portfolio expanded to offer equipment and services in addition to labels.
New capability: Tape slitting - We even entered the exciting realm of tape slitting after becoming an authorized distributor for iconic companies such as 3M!
The team expands - These years brought us much pride - including notable new sales team members Nick Fox, Bill Jenkins, Steve Apke, Rick Gaertner, Rod Hare (and many others) who are still contributing their expertise or have since retired from service at BGR three decades later!
2000–2022 EXPONENTIAL GROWTH


A solid position - The past two decades have solidified BGR's place as the largest privately owned packaging distributor headquartered in Ohio and its four neighboring states. (MI, KY, IN, WV)
By the numbers - Revenue increased threefold thanks to our growing label-manufacturing business, strengthened partnerships with key suppliers, and high-level consulting services in industrial packaging.
A new executive team - This success attracted a new executive team to help lead us into an even brighter future, including CFO Vince Muglia, CTO Barry Gertner, President Phil Schneider, VP of Supply Chain Tom Metz, and  Chief Customer Officer Jeff Dickson – we expect great things from this forward-thinking collective!
THE BOTTOM LINE
A big thank you to our customers, suppliers, and coworkers. BGR is great because of you! We are looking ahead to making the next 50 years as great as the first 50!